To receive updates, every TomTom navigation device has to be linked to a TomTom account .
If you don't have one already, click this link to create a new TomTom account .
The steps for linking your device depend on if your device updates over Wi-Fi or if it updates with MyDrive Connect:
Wi-Fi
You will be prompted to log in with your account when you first set up your new device. If you've skipped this step or been logged out, you can sign in by opening the Main Menu (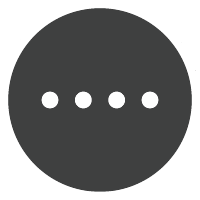 or
) and going to Settings and then MyDrive .
Once you are logged in, you can download updates and access the services that are associated with your device.
MyDrive Connect
Adding a device to your account
Tip: You can link up to 10 navigation devices to one TomTom account. Any maps or services you purchase are assigned to the serial number of the device you purchase them for.
Download MyDrive Connect. For more information on how to install MyDrive Connect on your computer, see: Installing MyDrive Connect
Connect your navigation device to the computer and follow the on-screen instructions to link it to your TomTom account.

You can add another device to your account by clicking My Devices on the home screen of MyDrive Connect, then ADD A DEVICE .
Removing a device from your account
Log in to MyDrive Connect.
Click My Devices. A list of the devices connected to your account is shown.

Click on the garbage bin icon under a device to remove it from your account.
On the next screen, click Remove to confirm removal of the device from the account.