You can have a maximum of 10 devices linked to your TomTom account. When you purchase a TomTom map or service, you purchase a license for use on one navigation device. The map or service is assigned to this specific device, and cannot be transferred to or shared with other devices linked to the same account.
If you sell or give away a navigation device that has maps or services assigned to it, they stay assigned to the device and cannot be transferred to another device.
Purchased items not available for download?
When you purchase maps or services, make sure you select the serial number of the device you want to use the service with. Otherwise, you will not be able to use the item or service with that device.
In the Details step during checkout a device that's linked to your account will be automatically selected. If you want to assign the order to a different device, follow the instructions below the name and serial number before completing the order.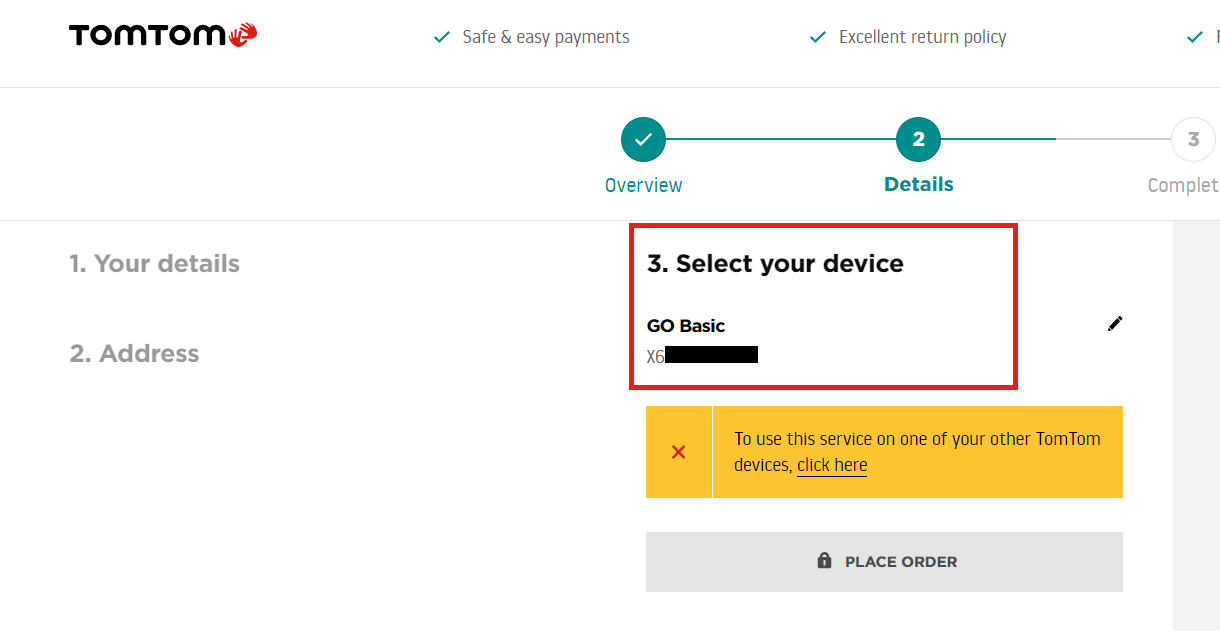 Important : If the relevant device is already linked to your account, do not select "Other" from the list, as this will make it so the map or service isn't associated with any device at all.
If there are no devices linked to your account and you have bought a map or service, it will be associated with the next device you link to your account.
Finally, if the device you wish to use is already linked to your account but your order was not assigned to it, please contact support for further assistance.