Map regions have changed in TomTom GO navigation to help you save space, and only download what you need. Instead of needing Western Europe to travel across region borders, the new maps allow you to cross borders by just adding neighbouring map regions. For example, if you install The Netherlands you can add Belgium and France Northwest and Northeast to travel from Amsterdam to Paris.
Another example would be if you want to travel from Milan to Barcelona, then you can download "Italy Northwest", "France South Corsica/Monaco " and "Spain Northeast" to get full coverage for your trip
For some European countries the maps are divided into smaller regions in the TomTom GO Navigation app. At the moment we cannot display detailed information on the coverage (e.g. cities or regions included) in the app itself, so in case you're not sure which map to install we have listed the coverage below.
France

France Central : Auvergne-Rhone-Alpes, Bourgogne-Franche-Comté, Centre-Val de Loire

France Northeast : Grand Est, Ile-de-France, Hauts-de-France
France Northwest : Brittany, Normandy, Pays de Loire

France South Corsica / Monaco : Auvergne-Rhone-Alpes, Corsica Occitanie, Provence-Alpes-Cote d'Azur / Monaco

France Southwest : Occitanie, Nouvelle-Aquitaine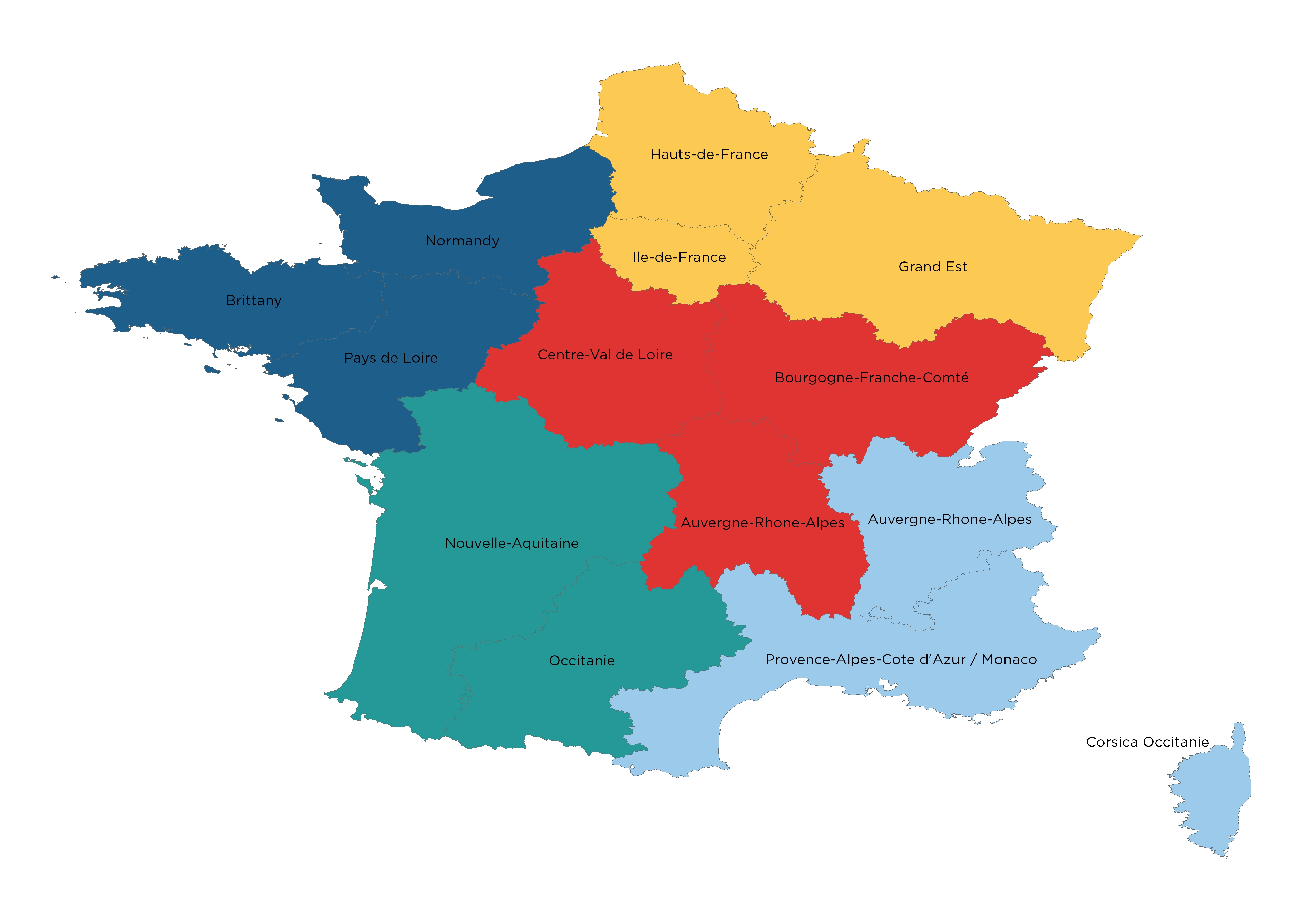 Germany

Germany East : Berlin, Brandenburg, Mecklenburg-Vorpommern, Saxony-Anhalt, Saxony Thuringia

Germany Northwest : Bremen, Lower Saxony, Hamburg, Schleswig-Holstein

Germany Southeast : Bavaria

Germany Southwest : Baden-Wuerttemberg, Rhineland-Palatinate, Saarland
Germany West : Hesse, North Rhine-Westphalia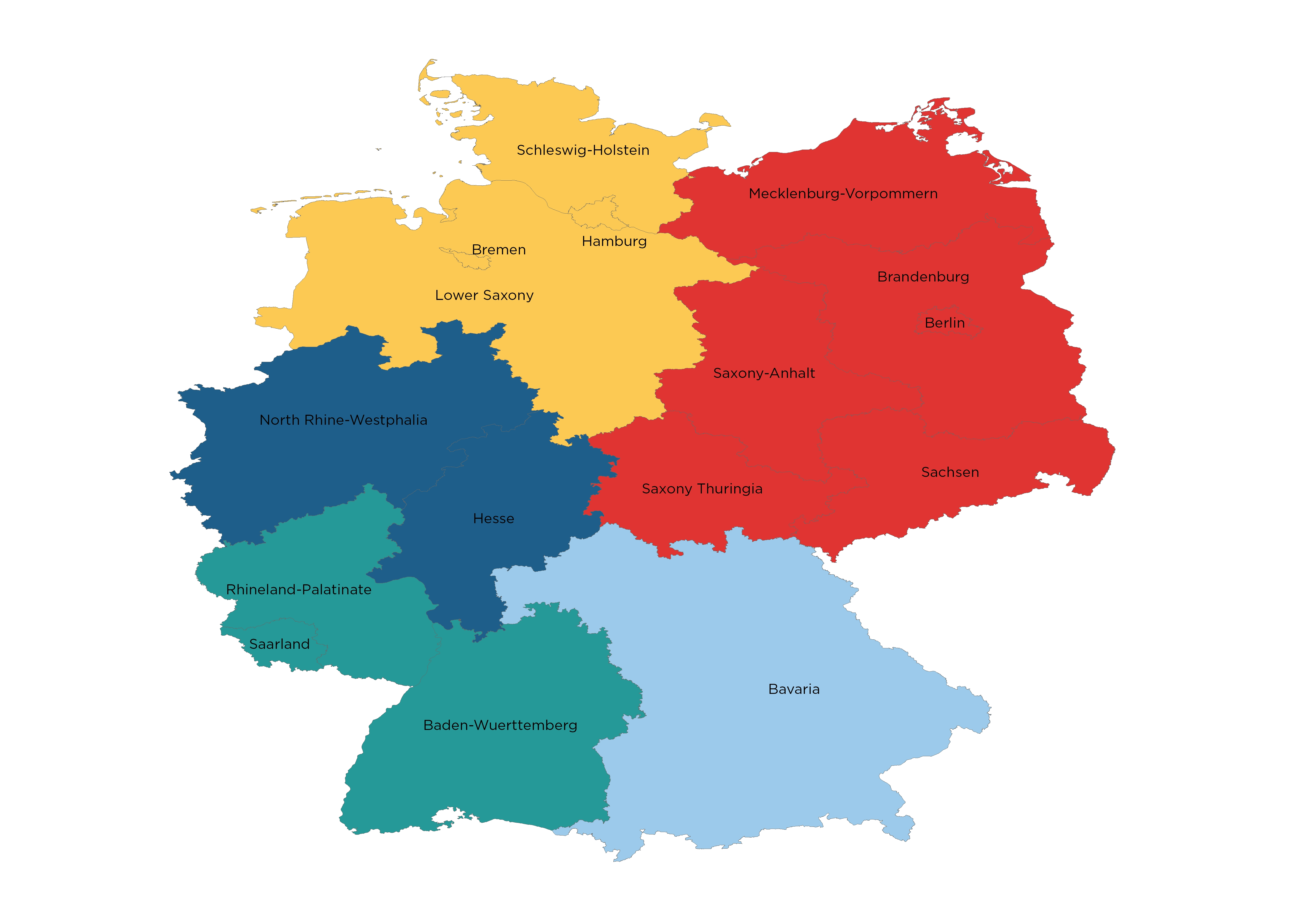 Great Britain and Ireland

UK Central : Gloucestershire, Wales, Oxfordshire, Derbyshire, Leicestershire, Nottinghamshire, Lincolnshire, Rutland, Norfolk, Cambridgeshire, Suffolk, Bedfordshire, Buckinghamshire, Northamptonshire

UK North : Herefordshire, Shropshire, West Midlands, Worcestershire, Staffordshire, Cheshire, Merseyside, Greater Manchester, South Yorkshire, Lincolnshire, East Riding of Yorkshire, West Yorkshire, North Yorkshire, Lancashire, Cumbria, Durham, Tyne & Wear, Northumberland, Scotland

UK North Ireland / Ireland

UK South : Cornwall, Devon, Somerset, Dorset, Wiltshire, Berkshire, Hampshire, Isle of Wight, Surrey, Greater London, Bucks, Hertfordshire, Essex, Kent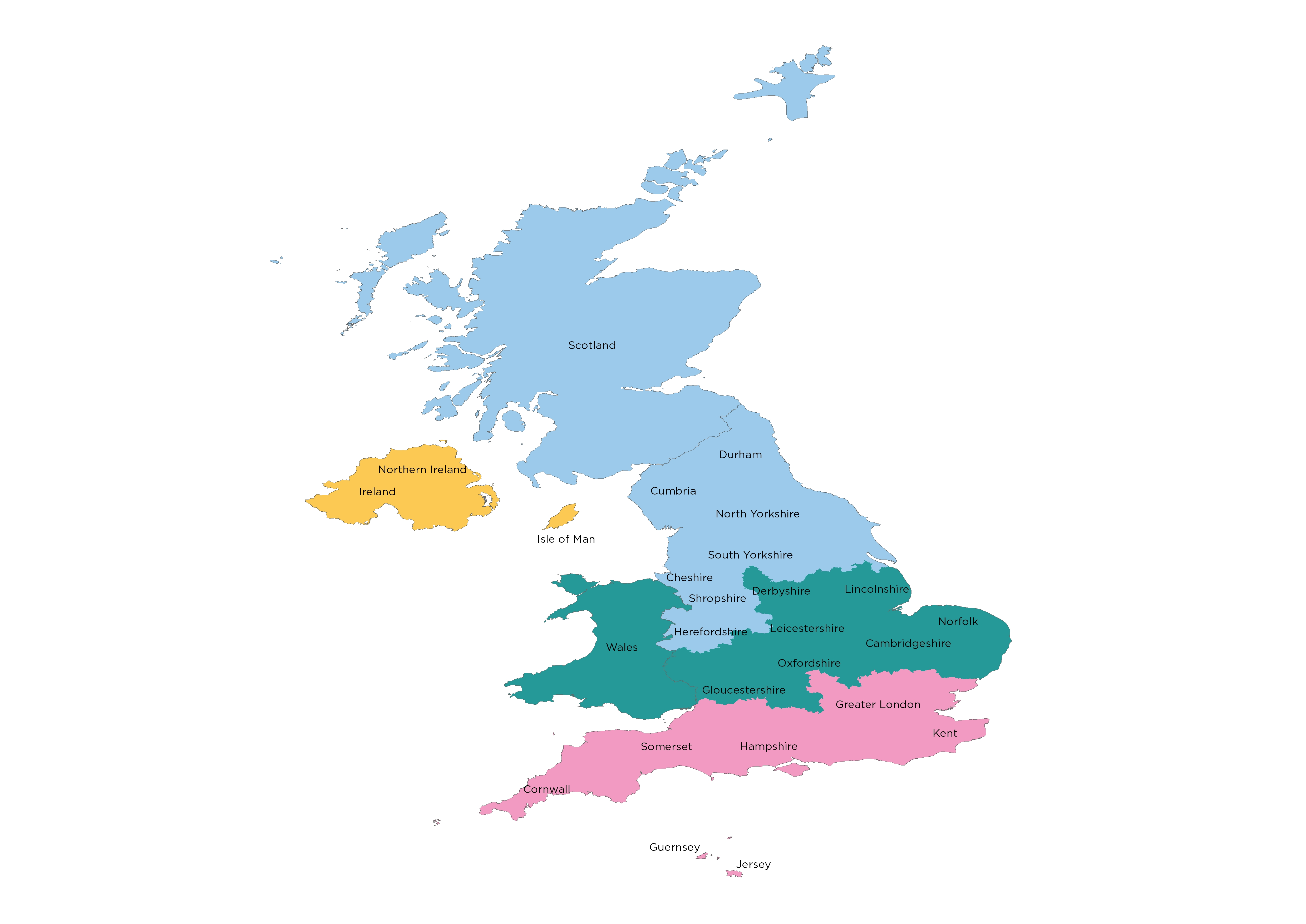 Italy

Italy Central / Vatican : Abruzzo, Lazio, Marche, Tuscany, Umbria

Italy Northeast / San Marino : Emilia-Romagna, Friuli, Venezia, Giulia, Trentine, Veneto / San Marino

Italy Northwest : Aosta Valley, Piedmont, Liguria, Lombardy

Italy Sardinia Sicily

Italy South : Apulia, Basilicata, Canipania, Calabria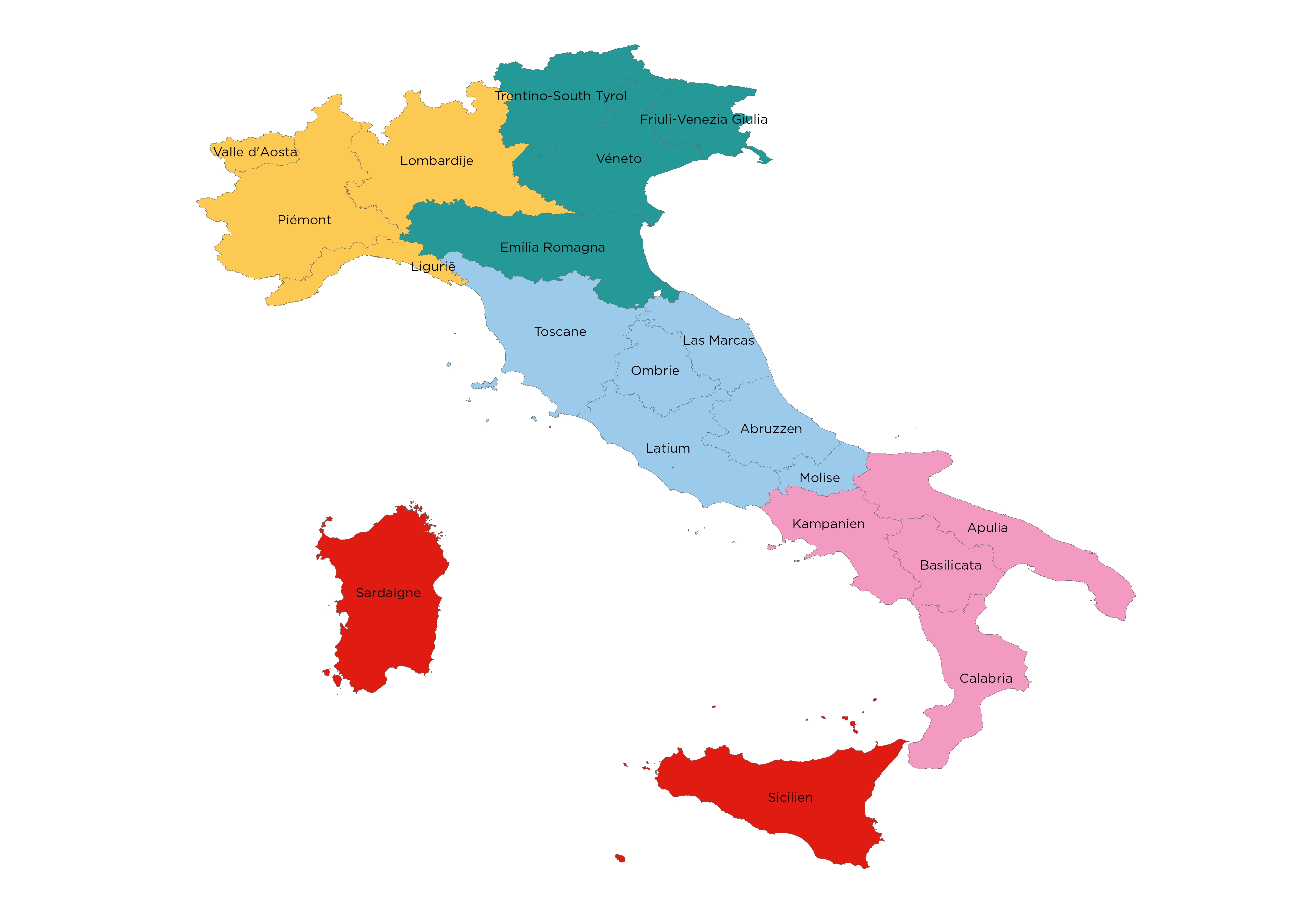 Russia
Russia Central : Federal District Central
Russia Northwest : Federal District Northwest
Russia Siberia : Federal Districts Far East, Siberia, Ural
Russia Southeast : Federal District Volga
Russia Southwest : Federal Districts South, North Caucasus
Spain

Spain Northeast : Aragon, Balearic Islands, Catalonia, Valencia

Spain Northwest : Asturias, Basque Country, Cantabria, Castile and Leon, La Rioja Navarre

Spain South : : Andalusia, Castilla-La Mancha, Extremadura, Madrid / Gibraltar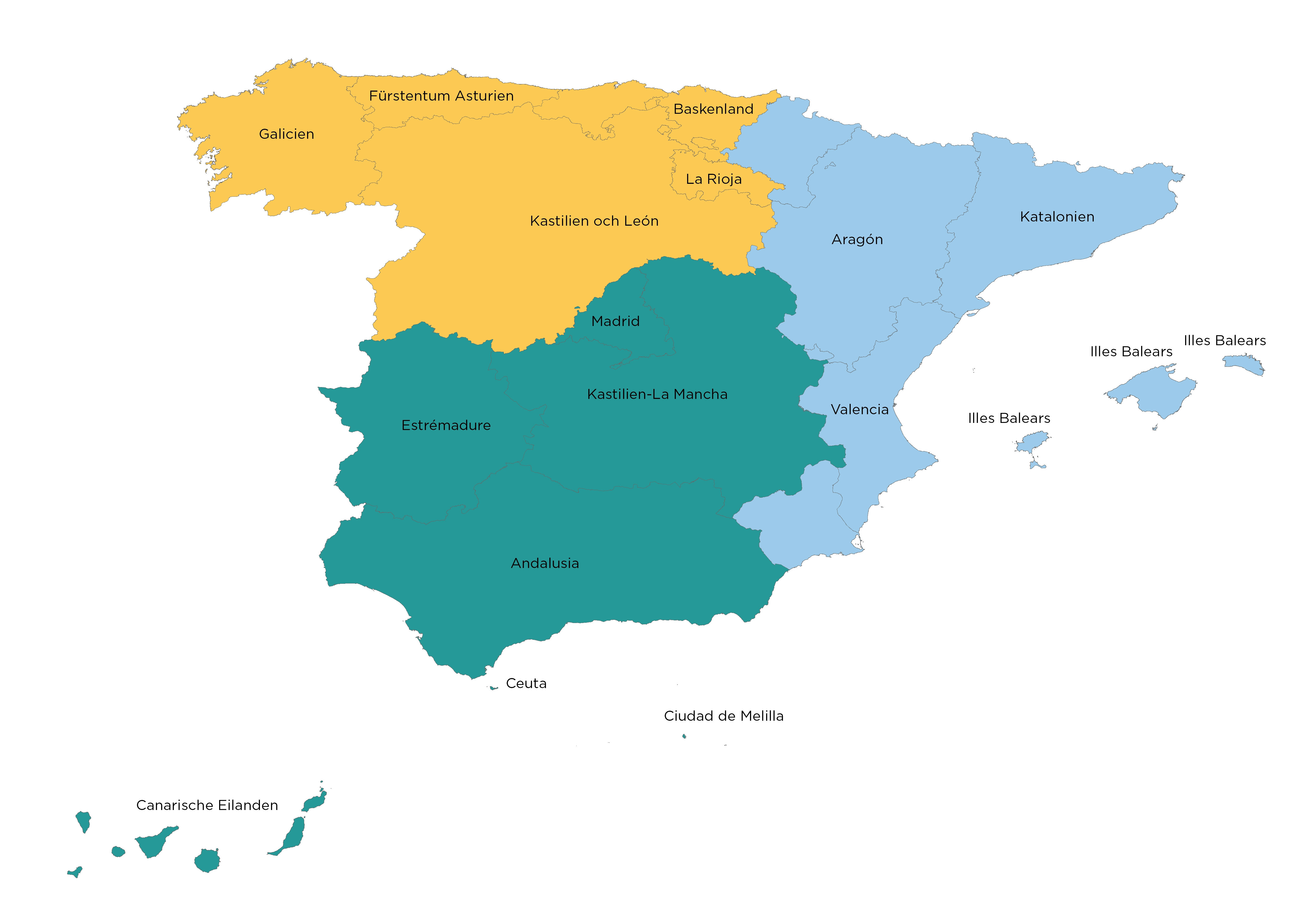 Turkey
Turkey Central: : Antalya, Burdur, Denizli, Uşak, Kütahya, Bilecik, Sakarya, Düzce, Zonguldak, Bolu, Eskişehir, Afyon, Isparta, Mersin, Karaman, Konya, Ankara, Cankin, Karabük, Bartın, Kastamonu, Sinop, Çankır,ı Çorum, Kırıkkale, Kırşehir, Aksaray, Yozgat, Kayseri, Niğde, Adana,
Turkey East: : Hatay, Osmaniye, Kahramanmaraş, Sivas, Tokat, Amasya, Samsun, Ordu, Giresun, Gümüşhane, Erzincan, Tunceli, Malatya, Adıyaman, Gaziantep, Kilis, Şanlıurfa, Diyarbakır, Elâzığ, Bayburt, Rize, Bingöl, Batman, Diyarbakır, Mardin, Şırnak, Siirt, Bitlis, Muş, Erzurum, Artvin, Ardahan, Kars, Ağrı, Iğdır, Van, Hakkâri
Turkey West: :Edirne, Kırklareli, Tekirdağ, Istanbul, Kocaeli, Yalova, Bursa, Balıkesir, Çanakkale, Manisa, İzmir, Aydın, Muğla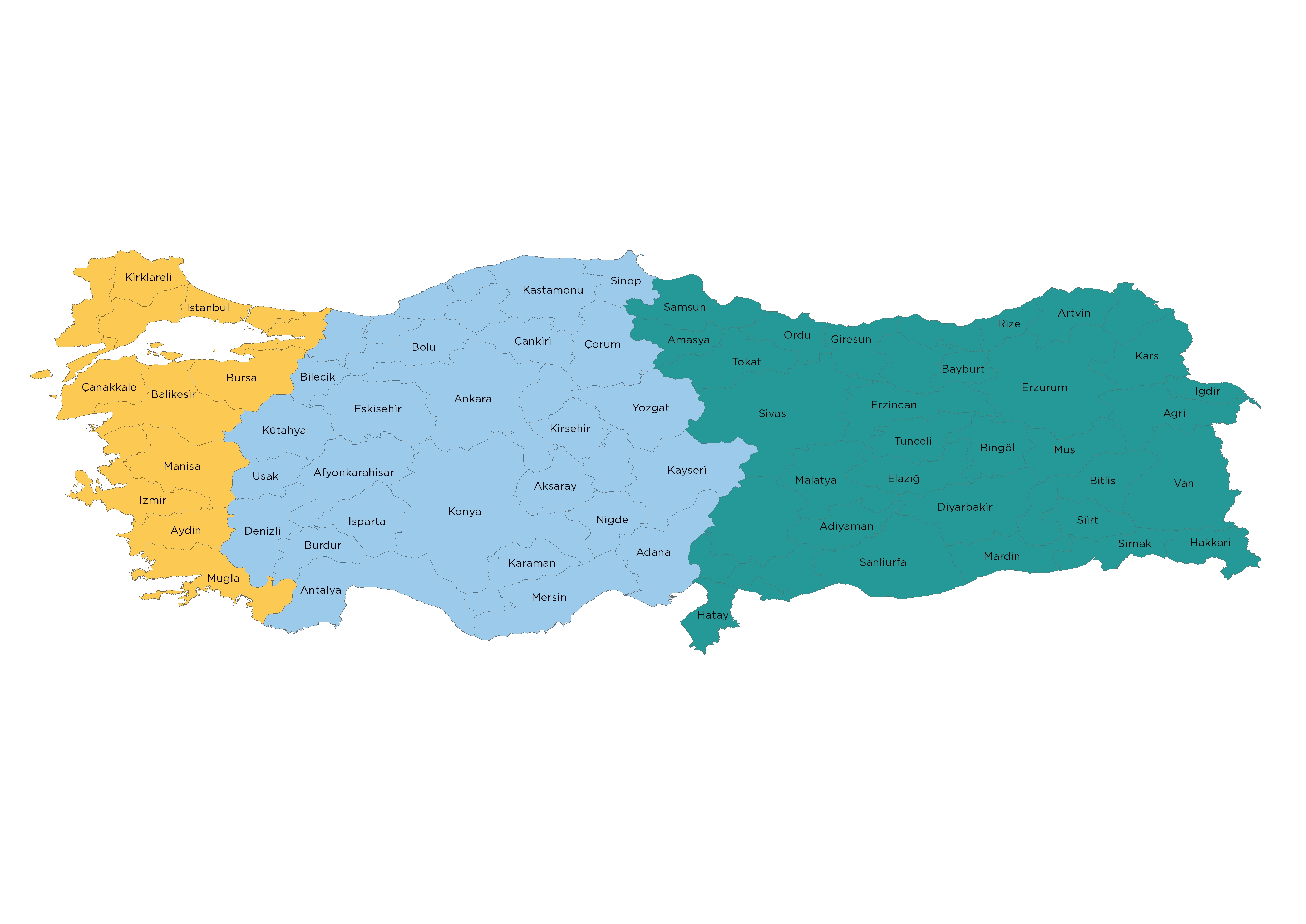 Countries with a single map
Albania
Austria
Belarus
Belgium
Bosnia and Herzegovina
Bulgaria
Croatia
Cyprus
Czech
Denmark
Estonia
Finland
Greece
Hungary
Iceland
Latvia
Lithuania
Luxembourg
Macedonia
Malta
Netherlands
Moldova
Montenegro>
Norway
Poland
Portugal
Romania
Serbia
Slovakia
Slovenia
Sweden
Switzerland
Ukraine