Step-by-step instruction for downloading your data can be found below. You can also request a download of all your other TomTom data by filling in the Online form .
Download your MyDrive / RoadTrips data
To download your MyDrive data, follow the steps below:
Go to MyDrive
Click on Settings .
Click on MyDrive .
If you are not already logged in with your TomTom account, log in now.
Click on Download your MyDrive data .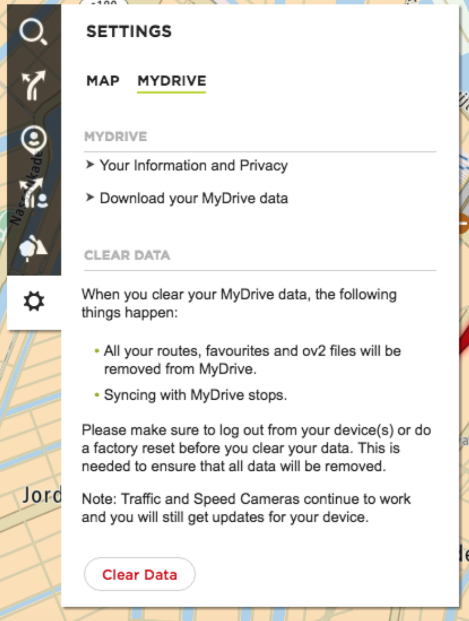 Download your MapShare reports
Note : If the report is submitted through the navigation device it cannot be downloaded.
To download your MapShare reports submitted through the Online MapShare reporter follow the steps below:
Go to www.tomtom.com/mapshare/tools and click on My previous reports .

Enter the report id in the box provided under My Reports and click on the download icon.

You can also enter multiple report IDs separated by commas to download multiple reports at once. If you wish to download all the reports, click on the download icon without filling in a report ID.

After the request is submitted, you will get an email on the registered email address with a link to download this data.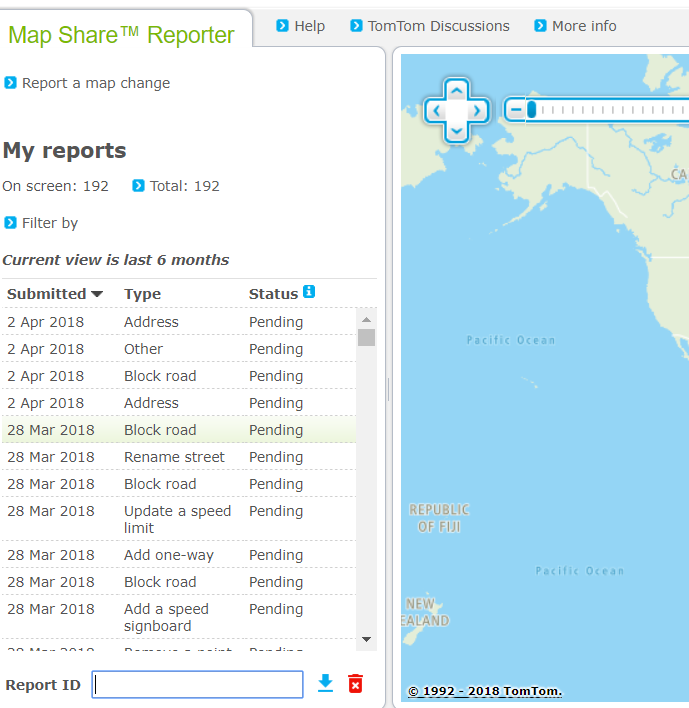 Download your Support requests
To access all of your support requests from when you've contacted TomTom Customer Care, follow these steps:
Make sure you are logged in with your TomTom account on our support site .
Click the profile icon in the top-right corner and select Support tickets .

Here you can see a list of all of your support requests. When you click on one you will see all the messages and information related to that request.

Download your Chat transcript
To download your chat transcript, follow these steps:
Note: You may download the chat transcript during your active chat session. Once your web session concludes, the data will not be retained, and the chat conversation will be automatically cleared. The availability of the chat transcript is limited to a period of 10 minutes.
Click the three dots from the top-left corner of the chat window.
Then click on Download transcript and the transcript will start downloading in your browser.