2
Install MyDrive Connect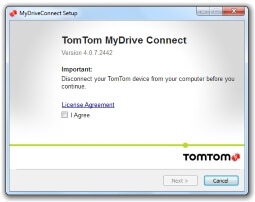 If the installation of MyDrive Connect does not start automatically, locate the InstallMyDriveConnect.exe file on your computer and double-click it to start the installation wizard.
3
Log in to MyDrive Connect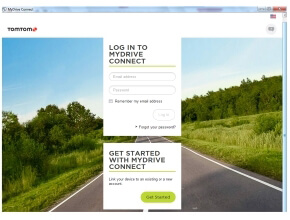 Once installed, MyDrive Connect will automatically launch and ask you to either login or create a new account.
4
Connect your device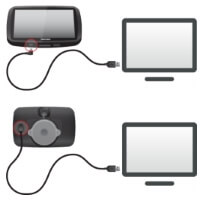 During this installation process you are asked to connect your navigation device to your computer and it will charge automatically. To connect your navigation device correctly, plug your USB cable directly into a USB port on the computer. Use only the USB cable supplied with the device, other USB cables may not work.
5
Set up and activate services
Switch on your device and follow the Set-up Assistant which will help you activate your services.