Setting MyDrive Connect to automatically download updates even when your device is not connected will save time when you update your device. When you enable automatic downloads, MyDrive Connect downloads the available updates for your device in advance, and the next time you choose to update your device you will go directly to the installation step without waiting for the files to download.
Follow these steps to allow updates to download automatically:
Click the flag showing your selected language in the top right corner of the MyDrive Connect window to open Settings.
Go to the "Downloads" tab and check the box for Download updates on my computer.
Check the box for Automatically download updates between, and choose the time-frame for downloading updates.
To make sure that downloads are not interrupted, check the box for Prevent computer from turning itself off while downloading.
Note: For MyDrive Connect to download updates the program must be running in the background. If it is running in the background you will see the MyDrive Connect icon (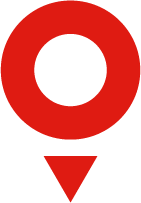 ) in the Windows notification area or Apple menu bar. If you do not see the icon, start the program manually.
You should also make sure that your computer is not set to go into sleep mode when updates are to be downloaded.