If you wish to delete your Sports, MyDrive data or MapShare reports, you can do it by yourself. Step-by-step instructions can be found below:
Delete your Sports data
If you wish to delete your Sports data, click Manage Account in your profile and select Delete my Sports data .
Note: All your data stored in TomTom Sports will be deleted with no recovery possible. You will not be able to use the same username for account creation.
Delete your MyDrive / RoadTrips data
To delete your MyDrive data follow the steps below:
Go to MyDrive
Click on Settings .
Click on MyDrive .
If you are not already logged in with your TomTom account, log in now.
Click Clear data .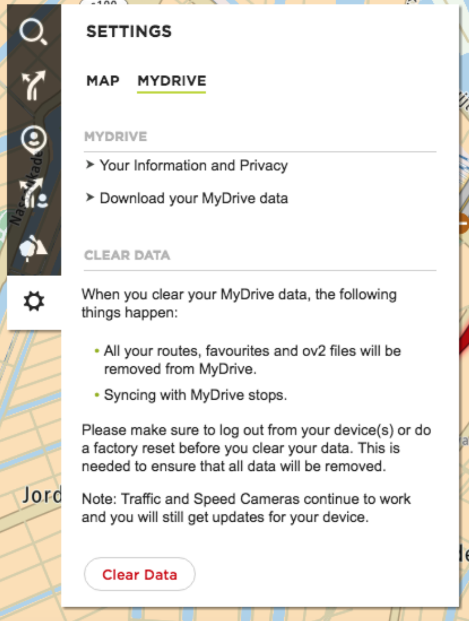 Delete your MapShare reports
Note: Make sure you log out from your device or do a factory reset before you delete your reports. This is necessary to ensure that all data will be removed.
To delete your MapShare reports submitted through the Online MapShare reporter follow the steps below:
Go to www.tomtom.com/mapshare/tools and click on My previous reports .
Enter the report ID in the box provided under My Reports and click on the delete icon.
You can also enter multiple report IDs separated by comma to delete multiple reports at once.
You wish to delete all the reports, click on the delete icon without filling in a report ID.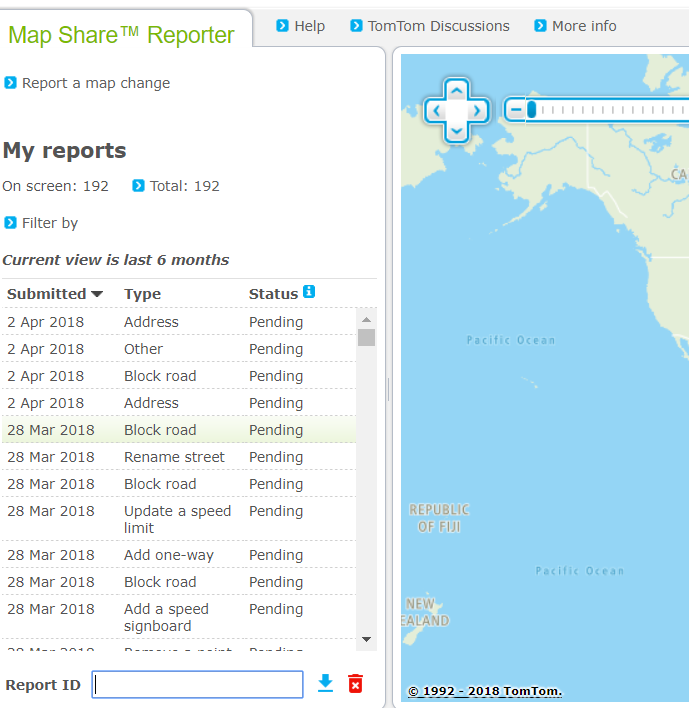 If you wish to delete any other data, please submit a request for deleting your account .